ככה מגיעים לחתונה שלנו זה לא כזה סיפור בסה"כ צריך לפנות ליד צרעה אחרי מטע ולסוע לפי מה ששיר אומרת לי יש סיכוי שירד גשם אז ראוי לשים שרשראות על הגלגלים או להביא סקופר כזה שמוריד בוץ מהפגוש הקדמי הנה התמונה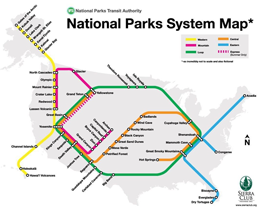 החתונה שלנו תתקיים ביום שישי בבוקר, ביער בסמוך לצרעה
10:00 קבלת פנים
11:00 חופה

האוכל באירוע יורכב מדברים שונים שאתם האורחים תביאו, ויוגש באווירת פיקניק. מי שרוצה להשתתף (לא כולם חייבים) מוזמן/ת להיכנס
לעמוד האוכל
, לקרוא את ההסברים ולהירשם בטבלה.
אירועי החתונה ותהליך הנישואין בישראל הפכו למוסד שאיתו אנחנו פחות מזדהים.
בתרבות הישראלית היום, קיימת תעשייה שסובבת את החתונה ומימדיה הולכים וגדלים בצורה שמנותקת ומנתקת ממהותו של האירוע.
לכן בחרנו לעשות חתונה קצת שונה, החל מטקס הנישואין ועד לאירועים שסובבים אותו.
טקס החתונה יערך על פי דת משה וישראל עם מחויבות הלכתית מלאה אך לא דרך מוסד הרבנות הראשית של ישראל, על מנת לאפשר שיווין, הדדיות ורלוונטיות לתא המשפחתי של ימינו.
בעינינו מוסד הרבנות כיום אינו מייצג את העם היהודי בצורה מלאה וגם אינו
מעוניין בכך.
אנחנו מאמינים ביהדות שחיה ומסוגלת להתחדש מתוך מחויבות מלאה למסורת בשילוב עם הבנה עמוקה של התקופה.
חוץ מזה, אנחנו אוהבים אומנות וכיף.
אז ננסה שיהיה קצת משניהם.

מקווים לראותכם !
יעלי ואהרון.
Our wedding will take place on Friday morning in Tzora Forest
10:00 reception
11:00 ceremony
The food in the event will include different things that you the guests will bring, and be served in a picnic style.
Whoever wants to participate (not everyone has to) is welcome to go into the food page, read the instructions and sign up on the chart.
The wedding events and process of marriage in Israel have become an institution we no longer identify with. In today's Israeli society there is a commercial industry surrounding the wedding, and its dimensions are growing in a way that is detached and detaching from the essence of the event.
For this reason we chose to have a wedding that is a little different, from the ceremony to the events surrounding it.
Our marriage ceremony will be held according to Jewish law with a full obligation to Halacha, but not through the Israeli Rabbinate institution, in order to allow for equality, mutuality and relevance for today's family structure.
In our opinion the Rabbinate institute today does not fully represent the Jewish people and is not interested in doing so.
We believe in a Judaism that is alive and able to renew itself with of a full commitment to tradition together with a deep understanding of the times.

Other then that, we like art and fun. So we will try to have some of those.
Hope to see you!
Aharon and Yaeli.
תודה רבה לכל מי שבחר להשתתף ולהביא אוכל לחתונה שלנו! כל תרומה שלכם מכל סוג היא נהדרת!
התפריט יהיה חלבי צמחוני וטעים ויהיו תנורים ומקררים לכל מה שתרצו להביא. הכמות המומלצת למנה היא לארוחה משפחתית גדולה ( 10-15 איש).
כדי להירשם צריך להיכנס לקישור ולכתוב בטבלה בעמודה המתאימה את השם שלכם ומה אתם מביאים.
שימו לב- לוקח כמה דקות עד שהמידע מתעדכן בטבלה שמופיעה כאן באתר.
בחתונה יוגש אוכל כשר ולא כשר באופן מופרד. אם האוכל שלכם מגיע ממטבח כשר בו הכלים מופרדים לחלבי ובשרי רישמו את המנה בטבל ה "כשר". כל השאר נא להירשם בטבלה "לא כשר".
טבלת אוכל כשר
טבלת אוכל לא כשר
בכל שאלה או בעיה מוזמנים לפנות אלינו במייל
yaeli.greenblatt@gmail.com
Thank you to everyone who chose to participate and bring food to our wedding!
Any contribution of any kind is great!
The menu will be dairy, vegetarian and yummy and there will be ovens and refrigerators for anything you want to bring.
The recommended quantity of a dish is for a big family dinner (10-15 people).
In order to register click on the link and write in the chart under the appropriate column your name and what you will be bringing. Note- the chart on this website takes a few minutes to update.
At the wedding we will be serving both Kosher and non Kosher food separately. If your dish will be made in a Kosher kitchen where dairy and meat are separated write your name in the Kosher chart. Everyone else please register in the Non Kosher chart.
non Kosher chart
Kosher chart
For any question or problem you can reach us at yaeli.greenblatt@gmail.com