You are Gesusa!
A 19th century blessed soul with the power to heal lepers with one small touch. Help the lepers flooding to the Hansen house and save them.
Gesusa Hilfe is an original Gameboy game and an arcade instalation created for
the
hansen house.
you can get the game
♡from here♡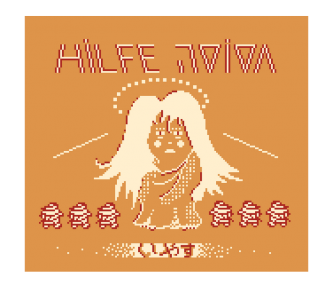 In 1887 German Pilgrims founded a hospital for lepers in Jerusalem. The hospital worked for dozens of years and treated patients from all religions. This game is a tribute to the hospital's building and its chronicles.